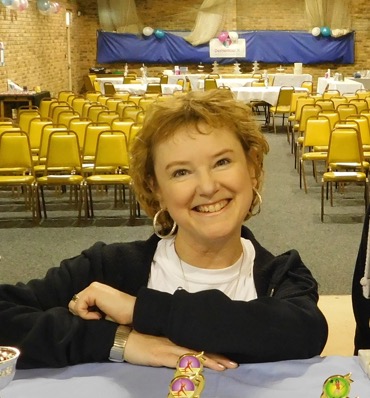 Alison Fuller
Welcome to Alison Fuller's School of Dance, Kenilworth.  Having danced for over 40 years, I'm an IDTA qualified teacher in Ballet, Tap & Freestyle. Students have successfully auditioned for professional pantomimes in Coventry and Leamington Spa, and for performances with the English Youth Ballet. Others have gained places in full-time vocational schools including PPA Guilford; Italia Conti; and the Wilkes Academy of Performing Arts (the latter having scouted two of my girls at the Move It exhibition, Olympia, London).Several of my pupils, who started with me age 3, are now full time dancers.
I started dancing at St John's Church Hall, Kenilworth at the age of 3, firstly with Mrs Moore and then with Mrs Petit from the Cubbington Theatre School.
Dancing soon became the most important thing in my life and I was thrilled when I won a scholarship to train with the Birmingham Royal Ballet junior scholars.
I went on to take lessons at the Oakley School of Dancing, Leamington and Pattisons, Coventry.  I then joined Pattisons as a teaching assistant at their Burton Green Academy where I obtained my initial teaching qualifications, and during this time I also taught dance to pre-school children at St Nicholas Kids Club, Kenilworth.
In 1993 I felt the time was right to start my own school and to be able to set it up at St John's Church Hall, where it all began for me, made it extra special. Whilst the school developed I was able to accept an invitation to teach Ballet at Kingsley School for Girls in Leamington Spa.
From small beginnings, the school has gone from strength to strength and I have continued to further my teaching qualifications, becoming a Fellow of the Ballet branch of the IDTA and an Associate in Tap and Freestyle.  I'd like to thank all the teachers who've helped me along the way!
It's fantastic helping children from age 3 upwards discover a love for dance, and to then see some of them pursue a career in it, as I did.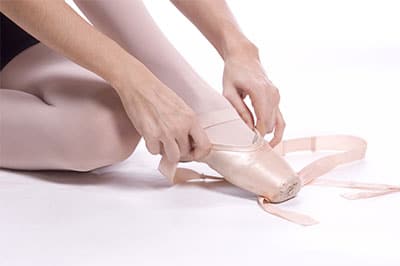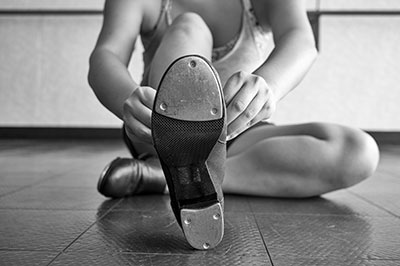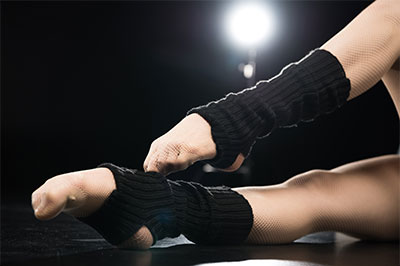 Using the IDTA Syllabus, we offer the following dance classes:
Ballet
Cygnets (Pre-School)
Primary
Grades 1-5
Classical Ballet Awards 1 & 2
Intermediate
Advanced 1 & 2
Pointe Class
Silver Tutus (Adult Beginner)

Tap Dance
Primary
Grades 1-5
T.A.P Award
Intermediate
Freestyle
Primary
Grades 1-5
Team Awards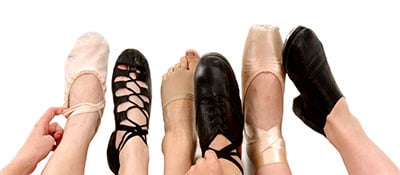 New socially distanced classes now Available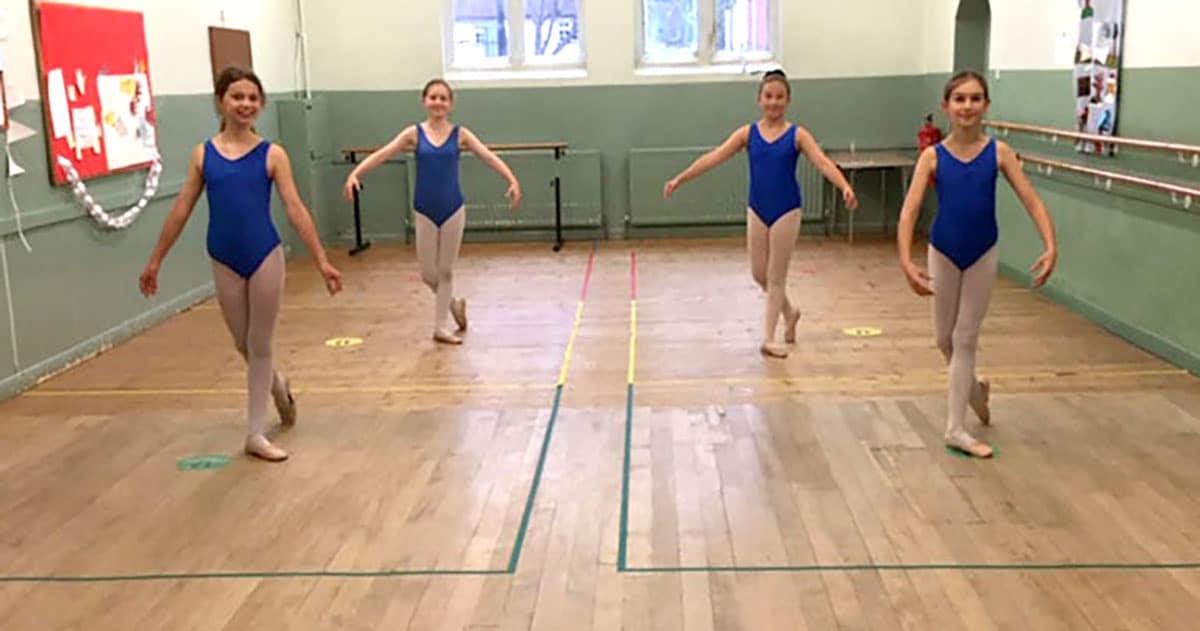 Please Contact Us for the Current Timetable and a Free Trial Lesson
Alison Fuller's School of Dance, based in Kenilworth, was founded in 1993, and is a well-established school with a history of students having progressed to Theatre Schools and then on to perform professionally.
As the principal, Alison Fuller takes all the lessons and mum Anita and Miss Holly (ex primary school teachers) help with the younger children. Alison Fuller's School of Dance aims to help the children discover a love of dance and realise their full potential in a fun and caring environment. Class sizes are kept small so students receive maximum attention.
Lessons are available from age 3 in Ballet & Movement. Alison Fuller's School of Dance study the IDTA
(International Dance Teachers Association) syllabus in Ballet, Tap & Freestyle, where pupils can take exams in Rosettes, Medals, and all the children's Grades if they wish.
Freestyle is taken as a second subject. Performer classes are held for those wishing to study further and pursue a career in Dance.
Alison Fuller's School of Dance considers it important to recognise the achievements and progress of our pupils and holds an annual Presentation Day.  A Dancer of the Year Award is also given to those who gain the most distinctions in their exams.


Excellence*
"Alison has such love and pride in what she does my daughter was finding it hard to settle in another dance school…But as soon as she seen Alison she jumped right in! All the girls really enjoy there time there and learn so much, as Alison is very knowledgeable about what she does.
Lovely little dance school! X"
Fantastic dance school!
"Alison has been my dance teacher since I was 3 years old and I have enjoyed every lesson! She is a wonderful teacher, I have learnt and progressed so much with her, and have had lots of fun too. The shows are amazing and great to take part in. Overall, a fantastic dance school!"
Perfect for my little one!
Miss Alison is a wonderful teacher nurturing dancers from their first steps as little tinies right up to older teens doing high grades (and getting excellent marks). I have felt really happy to leave my sensitive little dancer with her since Reception knowing she would be looked after emotionally as well as physically. Miss Alison has drawn out my daughter's confidence in a gentle and affirming way over the five years she's been at the school allowing her to get fantastic grades despite being a little shy. I'm exceptionally grateful for Miss Alison's encouragement of and input into my daughter and plan to keep my DD at her school for as long as she wants to dance.
Wonderful Teacher
I was a student at Alison Fuller's School of Dance from the age of three. I began with ballet and later added tap to my lesson structure. Alison is the kindest, most thoughtful teacher I have ever experienced and inspired a love of dance that has lasted throughout my life so far. I have since worked professionally as a dancer for the last four years and attribute this entirely to Alison's thoughtful and precise approach along with her infectious enthusiasm and passion for her students and dance itself. I always pop back for a lesson whenever I can! I can't recommend her highly enough.

Ballet, Tap and Freestyle
My 12 year old twin girls have attended Alison Fuller's School of Dance since before they started school. They are just about to take their grade 3 exams in tap and ballet. They also attend freestyle classes which they adore. Their exam results have always been high which reflects Miss Alison's talent to teach as well as the high expectations she has of the children.
The bi-annual shows are a showcase of each pupil's dancing skills and performance abilities. Small class sizes ensure that each pupil gets one on one attention as required. Fees are realistic and kit costs are fair too. Extra coaching is available for exam sessions as well as private sessions as required. Highly recommended.
Fantastic dance school
What a Lovely dance school. This a very friendly dance school with a lovely dance teacher Miss Alison.
My child has been attending this dance school for the last 12 year since she was 3 years old, taking exams in ballet, tap and freestyle and loves every minute.
Absolutely fantastic, girls love Miss Alison and their classes
Fantastic dance school, my girls joined in September both very different ages 6 and 14 now and both absolutely love their classes and Miss Alison. They and I would certainly recommend to anyone.
A Nurturing Dance School
Kushla, has been dancing at Alison's school since she was 5 years old…………… 9 years on and she is still enjoying her tap and ballet lessons in grade 4! The classes don't just teach dance and co-ordination, they teach a love of movement and expression with goals to achieve when it comes to exam time and of course 'THE SHOW'! Awards are given every year for not just the top exam results, but also recognising the pupils who try their best and have made the most progress……. which is encouragement to try even more, just to get a huge smile from Miss Alison! The classes are small, which means everyone gets the attention they need, extra coaching if you want it! An inspiring dance school.
Great dance school
Both my daughters attended this dance school from the age of 3. They progressed through the grades in both ballet and tap and more importantly enjoyed every moment. Both loved the school so much they volunteered to help, initially for their Duke of Edinburgh awards but continued long after the required times. Miss Alison has provided references for them for university applications and supported my elder daughter through her PGCE application. This school has been part of our lives for 18 years and we will miss it terribly when my youngest leaves in July. Their passion for dance remains and I am sure we will keep in touch